Meet Our Team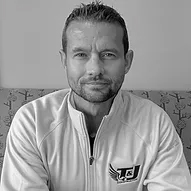 To know Nathan is to understand that he is a glass-half-full kind of guy. Laser-focused and unwilling to work inside the box; investing his energy into what can be done, not stalling at can't. This is not to say that he keeps his head in the clouds (except maybe when scaling mountains in the Himalayas), but striking the perfect balance between keeping it real and pushing for more.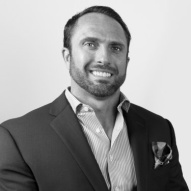 Guided by his faith, family, and love for his country, Levi Troy is a man who knows where his priorities lie. Born under the expansive skies of Montana, he found his home in Minnesota in 1998, where he has since built a legacy. With a construction career spanning over 25 years, Levi has witnessed firsthand how some companies in the construction industry placed profits over their clients. This disheartening reality
was a catalyst, compelling him to build a business that would
prioritize the needs of its customers. His experiences range from commercial flat roofing, shingles, gutters, to roles of increasing leadership responsibility including sales manager, VP, and now, owner. In 2016 T&J was born from this desire for change. More than just a company, T&J represents Levi's commitment to providing a 5-star service where customers are treated like family and service quality is the norm, not the exception. His vision for T&J was not just about building a successful business, but also about creating a platform that supports the livelihood of many families. Levi's relentless pursuit of excellence, combined with his deep industry knowledge and experience, are the cornerstones of T&J's ethos. His leadership reflects his personal values and his ambition to build a company that delivers more than just profit, but also a strong community of satisfied customers and employees. Outside of work, Levi is an enthusiastic outdoorsman, often found immersed in nature, with a fishing rod or hunting gear in hand,
relishing the thrill of the wild. And when winter blankets his
surroundings, he welcomes the opportunity to travel, seeking warmer climates to continue his outdoor adventures.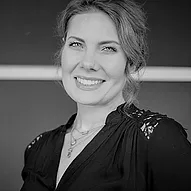 Lindsay is an extroverted introvert. She has an unhealthy affection for morning coffee and is convinced that homemade soups emanate magic. She believes woodland walks and dying campfires can banish any bad mood. With her background in retail operations and client service management, she has elevated the standard of service in the industry. When you give us a call, hers is the friendly voice you hear!
Ben is the newest addition to our team and brings with him a powerhouse set of skills acquired in his impressive army career. After the devastation of the 9/11 attacks, Ben found himself at an Army Recruitment Office eager to be of service to his country. Since then, he graduated from Ranger School and served 5 deployments between Iraq and Afghanistan in support of both the OEF and OIF. Additionally, Ben served 14 deployments as a High Threat Diplomatic Security Specialist, supporting The Provisional Reconstruction Team stationed at the US Embassy in Baghdad. These days you will find Ben enjoying small-town life with his family, coaching his kids' football and wrestling teams, and spending free time outside as an avid outdoorsman. Ben's experience with leadership, teamwork, logistics, and communication, make him a huge asset to our team and we are excited to welcome him aboard!!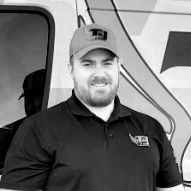 Mason has been in and around the construction industry since 2014. While in school, Mason worked as a water technician for one of the country's largest plumbing companies. Additionally, he has experience in welding, framing, and water mitigation, making him a huge asset to our team! Mason has boundless energy, spending his personal time coaching football and training as a free agent, with goals of being drafted by the NFL!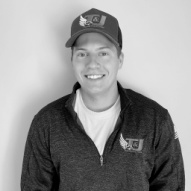 Dylan got his first taste of the industry in high school, where he was shown the ropes by various talented tradespeople including our very own Nathan France. After graduation, Dylan joined the Marine Corps where he worked as a horizontal and vertical engineer, stationed in Arizona. Recently retired from the Marine Corps, Dylan returned to his roots and moved back to Minnesota with his wife and two young children. T&J is beyond excited to welcome him and his experience back to the team!
Doug Malsam | Field Representative
With an extensive background encompassing the Navy, IT, and running a successful remodeling company, Doug brings a unique skill set to the T&J team. His experience as an electronics technician in the Navy and his prowess in IT, reflected in his CISSP certification, lay the foundation for his problem-solving capabilities. His hands-on work running a remodeling company showcases his passion for practical, tangible projects. When not contributing his skills professionally, Doug extends his love
for fishing into community service, regularly participating in events that offer veterans the opportunity to enjoy fishing. The blend of
Doug's varied experience, technical expertise, and commitment to
service adds immense value to the T&J team.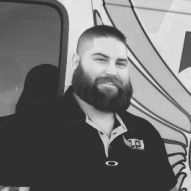 Coming Soon!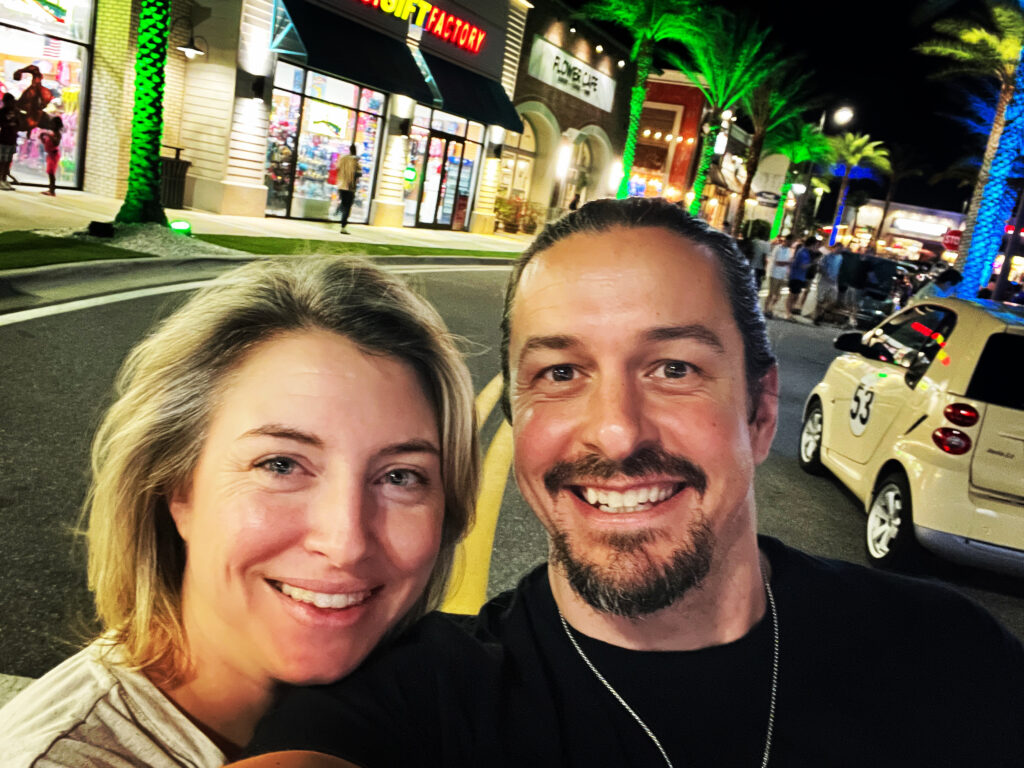 Luke Patterson | Field Representative
Luke Patterson is a passionate contractor dedicated to aiding
homeowners, whether that's restoring homes after storms or
making remodeling dreams a reality. When he's not working, he's
likely outdoors enjoying hobbies like camping, fishing, and hiking, or
coaching youth soccer.
Luke lives by a set of principles that guide his personal and
professional interactions:
1- Kindness Matters: He believes in the transformative power of small
acts of kindness.
2- Respect is Key: Luke champions respect for oneself and others,
irrespective of backgrounds or beliefs.
3- Honesty is Essential: He upholds integrity in all relationships,
including with oneself.
4- Empathy is Important: Luke strives to understand others'
perspectives and experiences.
5- Forgiveness is Everything: Recognizing everyone makes mistakes,
he emphasizes the healing power of forgiveness.
With his professional expertise and dedication to these principles,
Luke is an invaluable asset to our team and a trusted ally for
homeowners.
Travis Jarosiewicz | In Loving Memory
Travis was more than just a colleague; he was a dear friend to
everyone at T&J. Known for his infectious humor and charisma, Travis
had the gift of making every conversation feel like a burst of
sunshine – filled with laughter and warmth. A dedicated and skilled
plumber, his knowledge of the trades was exceptional, and he was
always ready to lend his expertise to those in need.
Travis loved life and shared his passions with those around him. From
mountain biking with friends, tinkering with cars, motorcycles, and
trucks, to just being on the lake or soaking up the sun, Travis
embraced joy in every form. His love for people was evident in
everything he did, and he never hesitated to come to anyone's
rescue. The number of lives he touched and influenced positively is a
testament to his big-heartedness.
We tragically lost Travis on December 17th, 2021. While his absence is
deeply felt, his spirit and love of life continue to inspire us every day.
We remember Travis as a beacon of laughter, generosity, and
kindness, and his memory lives on in the many lives he touched.
Rest In Peace, our dear friend Travis: July 3, 1988 ~ December 17, 2021.
We miss you dearly.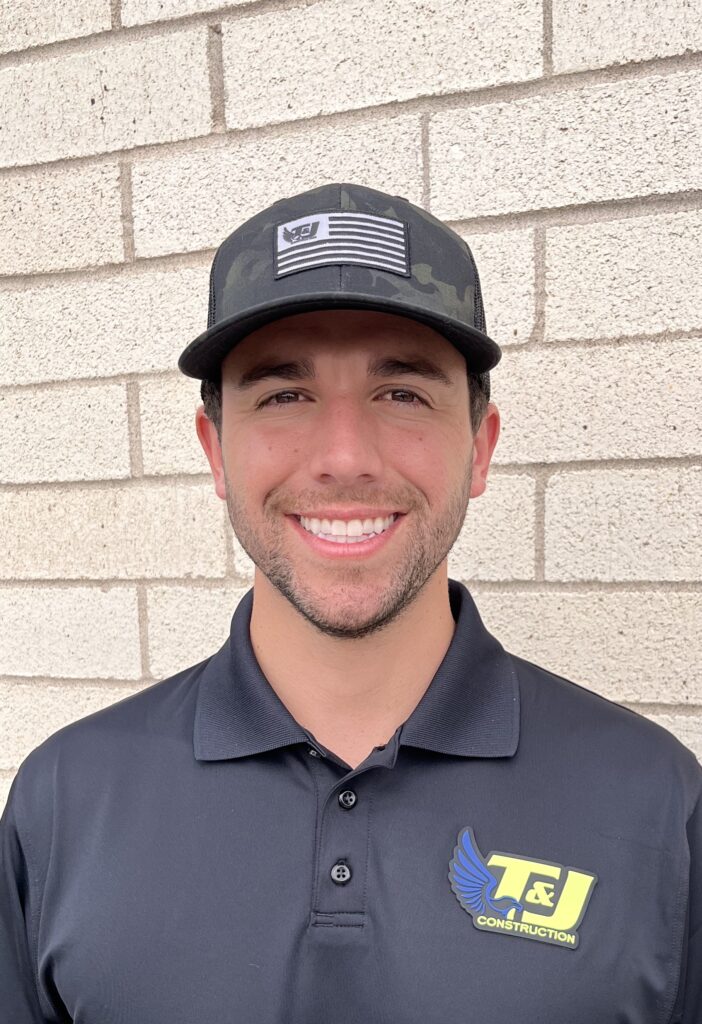 Eli Malfo | Field Representative
Eli's journey is one of dedicated perseverance and entrepreneurial
spirit. Raised in the heart of the recycling industry, Eli gained first-
hand experience with the trials and triumphs of running a business
from his father's recycling company. Not only did he learn the value
of hard work through manual labor, but he also played a key role in
expanding and growing the company.
Pursuing his passion for business, Eli further refined his skills by
studying Finance and eventually receiving his M.B.A from Biola
University. Combining his academic knowledge with the practical
insights gained from his formative years. Grounded in his deep-
rooted values, Eli places faith, family, and integrity at the heart of
everything he does. His approach to business is not just about
achieving success but doing so in a way that respects and uplifts all
involved. It's this philosophy that makes Eli a critical part of our team,
continually pushing us towards growth that is both sustainable and
value-driven.
Outside the office, Eli is a devoted family man who cherishes the
time spent with his loved ones. His faith plays an integral part in his
life, guiding his actions and interactions in both personal and
professional spaces.