Meet Our Team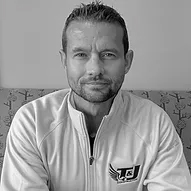 To know Nathan is to understand that he is a glass-half-full kind of guy. Laser-focused and unwilling to work inside the box; investing his energy into what can be done, not stalling at can't. This is not to say that he keeps his head in the clouds (except maybe when scaling mountains in the Himalayas), but striking the perfect balance between keeping it real and pushing for more.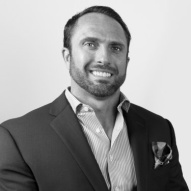 Coming Soon!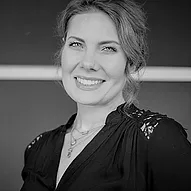 Lindsay is an extroverted introvert. She has an unhealthy affection for morning coffee and is convinced that homemade soups emanate magic. She believes woodland walks and dying campfires can banish any bad mood. With her background in retail operations and client service management, she has elevated the standard of service in the industry. When you give us a call, hers is the friendly voice you hear!
Ben is the newest addition to our team and brings with him a powerhouse set of skills acquired in his impressive army career. After the devastation of the 9/11 attacks, Ben found himself at an Army Recruitment Office eager to be of service to his country. Since then, he graduated from Ranger School and served 5 deployments between Iraq and Afghanistan in support of both the OEF and OIF. Additionally, Ben served 14 deployments as a High Threat Diplomatic Security Specialist, supporting The Provisional Reconstruction Team stationed at the US Embassy in Baghdad. These days you will find Ben enjoying small-town life with his family, coaching his kids' football and wrestling teams, and spending free time outside as an avid outdoorsman. Ben's experience with leadership, teamwork, logistics, and communication, make him a huge asset to our team and we are excited to welcome him aboard!!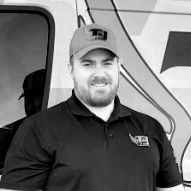 Mason has been in and around the construction industry since 2014. While in school, Mason worked as a water technician for one of the country's largest plumbing companies. Additionally, he has experience in welding, framing, and water mitigation, making him a huge asset to our team! Mason has boundless energy, spending his personal time coaching football and training as a free agent, with goals of being drafted by the NFL!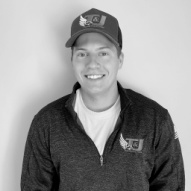 Dylan got his first taste of the industry in high school, where he was shown the ropes by various talented tradespeople including our very own Nathan France. After graduation, Dylan joined the Marine Corps where he worked as a horizontal and vertical engineer, stationed in Arizona. Recently retired from the Marine Corps, Dylan returned to his roots and moved back to Minnesota with his wife and two young children. T&J is beyond excited to welcome him and his experience back to the team!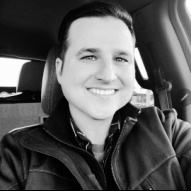 Ken joined the construction industry in 2004 while pursuing a biology degree at Saint John's University. He's worked in both HVAC and plumbing sales, experiences that have provided him much insight into the inner workings of our homes. After graduation, Ken stepped away from the industry but made his way back. As a survivor of childhood Hodgkin's Lymphoma, Ken doesn't take anything for granted and spends his free time enjoying a myriad of outdoor activities with his year-old Labrador Benelli.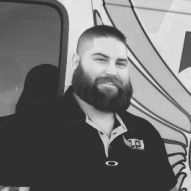 Coming Soon!