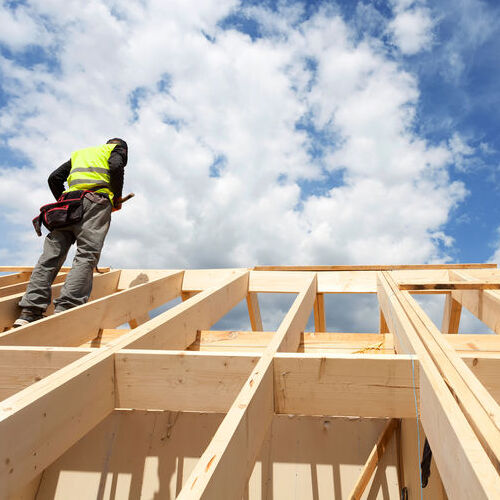 Protect Your Roof With Fresh Materials
A new roof is a great way to implement fresh materials and strength to your home's exterior. There are a variety of roofing materials to choose from that will provide protection to your roof in different ways. Our team is able to make sure that connections are secure and that your materials will match your property specifications. Count on the trained and certified team of roofers at T & J Construction for your residential roof installation in Plymouth, MN. We look forward to working with you at 612-249-8522.
Roof Installation Services
Our team of roofers is trained and certified to handle a number of different property specifications. Each project is handled with professionalism and skill so that end results are reliable and secure. It's important to have initial roof installations conducted by a professional roofing company as many issues seen with roofing are a result of improper installations. With an improper installation, you'll see premature roof wear, loosened connections, poor coverage, or overall poor integrity with the roof. With an experienced roofer, you'll be able to rely on your roof to perform well in protecting your home from both storms and daily climate changes. Have your roof inspected by a professional before services begin to make sure that your property is in the condition it needs to be in before new materials are added to your roof. Proper structural support with your beams, underlayment, and insulation are essential to have established before a new roof construction can begin. To learn more about your roof and the steps to be taken with a new installation, speak with our knowledgeable team today.
Asphalt Shingle
Asphalt shingles are a great standard roofing material to implement for your home when the climate is fairly stable and you only require the baseline of protection with your roof. These materials are made of a mat base, a layer of waterproof asphalt, and a layer of ceramic granules that will protect the material from UV rays. Asphalt shingles will either be fiberglass or organic. Essentially, these roofs will be able to wick away water from the roof and provide a layer of protection from wind. They aren't impervious to harsh impacts and weather yet will hold up well for years to come. Expect to have a reliable roof life of 15-25 years with asphalt shingles.
Standing Seam Metal
Standing seam metal is a profile shape made for metal roofing materials that are composed of sheet metal panels that are connected together with snap-locked raised legs otherwise known as seams. These standing seams are air and watertight and will prevent conditions that would cause leaks or mess with building insulation. In fact, metal materials naturally reflect the sun's rays and will stabilize or cool the building's temperatures so that your HVAC can work smoothly without using too much energy. You can therefore expect to have lower costs of energy bills while protecting your home from the sun's damaging influence. Metal roofing can be customized to fit with your home and is a great premium roofing option that will protect you from inclement weather. Expect your roof to last for 50-plus years with the many capabilities a metal roof provides.
Learn more about your material options with your residential roof installation in Plymouth, MN by contacting our team of expert roofers today.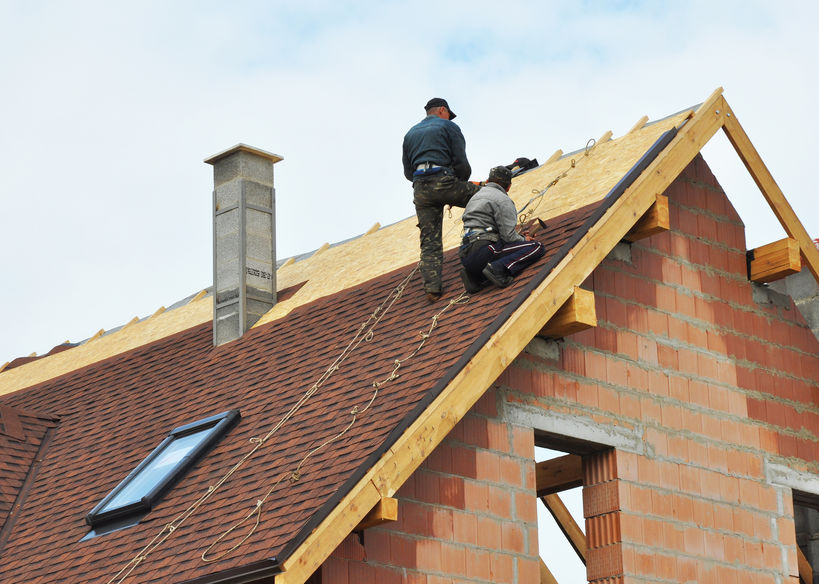 Contact Our Team to Learn More
T & J Construction provides secure and long-lasting residential roof installation in Plymouth, MN. Expect to have a well-protected and attractive-looking property by the time our skilled roofers are through. Your roof is an important protective layer that will keep your property safe from the elements and should be installed by a team of trained professionals for long-lasting results. Call us at 612-249-8522 at any time to get started. We look forward to providing you with excellent results with all of our residential roofing services.