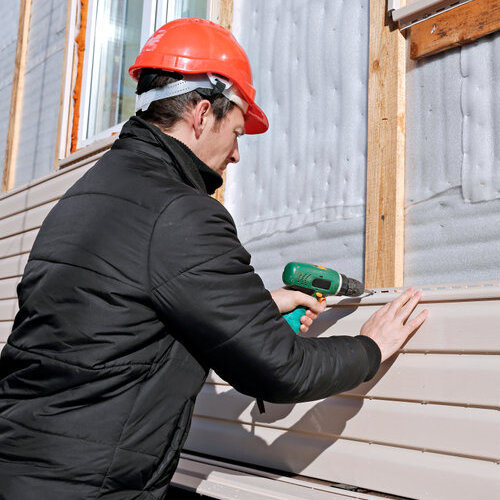 Our Team Has You Covered
T & J Construction provides complete assistance with siding installation in Plymouth, MN. Have the exterior walls of your home protected with Hardie board or vinyl by giving us a call at 612-249-8522. We're here to provide you with a property that is protected for years to come.
Hardie Board Siding & Vinyl Siding
Hardie board siding is a very durable siding option that's made of cement, sand, and cellulose fibers. It's a long-lasting material that looks amazing comes with a great warranty. Vinyl materials in turn are made primarily from polyvinyl chloride (PVC) resin and won't need to be painted every few years. Hardie board is a denser material than vinyl, typically more than a quarter of an inch thick, similar to wood, which makes it the more premium siding option. However, both materials are able to last for decades and protect your home very well. Depending on your preferences, either material is reliable as a siding option.
For more information about siding installation in Plymouth, MN, contact our knowledgeable team.
Siding Repair & Siding Replacement
If a storm has damaged your siding or if your siding has aged over the years and needs help, our team is ready to assist. We have the tools, materials, and training to help with any siding material and the state it's in. Siding is something that is often put in the background of home maintenance tasks, yet it is essential with the insulation of your home as well. Properly maintained siding will be essential to have to avoid repairs and replacements. See how our team can be of service to you by calling us today.
Call Us to Start Services With Your Siding
T & J Construction is happy to help provide professional and secure siding installation in Plymouth, MN. We also provide repairs and replacements of materials when damages are present. Protect your home's exterior walls from water infiltration and fix loosened connections today. We provide 24/7 assistance for those cases where immediate attention is needed with our emergency repairs. Don't delay and contact us for help at 612-249-8522.