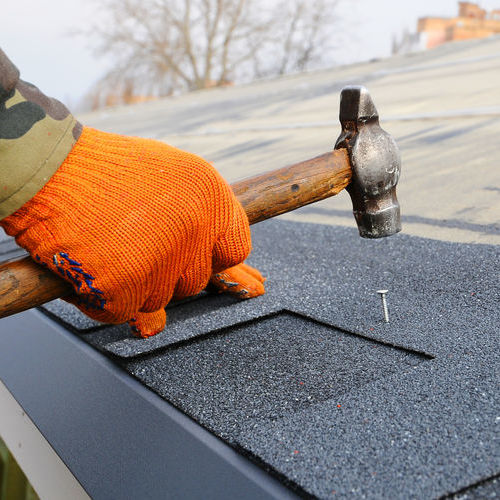 Get a Team of Roofing Experts on the Job
There are numerous ways that your roof can become worn or otherwise damaged and our team of roofers at T & J Construction are ready to help. From hail, leaks, to natural roof wear we have an experienced team of roofers that is familiar with all kinds of roofing damages. They are trained and certified and have the tools and equipment to get your roof back into shape. Get professional residential roof repair in Plymouth, MN and call our team of experts at 612-249-8522 to get started. We're ready to help.
Residential Roof Replacement
If you're wondering what signifies a roof replacement over a roof repair consider a couple of factors: the age of your roof, widespread damages, a repetition of roof repairs, poor insulation, and more. A roof replacement will essentially be made when overall your roofing system is compromised. Roof repairs are done when problems are either more localized or can be made with certain adjustments. Overall, it's important to have a professional roofer diagnose the condition of your roof so that the right course of action can be taken.
Roof Inspection
A roof inspection is an official report on the condition of various areas and connections of your roofing system. Vulnerable roofing areas and all aspects of your roof from eaves to valleys will be checked for damages and wear. Essentially, when roof damages are present, this report will be used to back up the following services that will be rendered by a roofing company. This report will also be essential for backing up claims made with insurance companies to cover the cost of repairs. Speak to a professional roofer to learn more about this vital report and roofing service.
Insurance Claims Assistance
Filing a roof damage insurance claim is recommended when the cause of damage is due to a storm or occurred unexpectedly. Any damages made to your roof from property neglect will typically be expected to be the homeowners' responsibility. With storm damages and other unexpected occurrences, you may be able to get the cost of repairs or replacement covered. Our team is here to assist in filing insurance claims and will make sure that all of the necessary paperwork and supporting documents are present to file a claim. We'll act as an intermediary between you and your insurance provider to make sure that processes are running smoothly.
Roof Leak Repair
With impacts made to your roof like with fallen debris or hail, you made see missing shingles, cracks, or punctured areas of your roof where water can escape. A roof leak can be damaging not only to your roof, but to your attic, ceilings, and walls. Water will often travel away from the source of the leak so it's common to see damaged property after a leak if the leak is big enough. In order to lessen property damages, it's therefore important to get your roof looked at so that repairs and replacements can begin. A leak in certain areas like waterlogged beams can actually compromise the integrity of a roof so get your roof checked sooner rather than later.
Hail Damage Roof Repair
Hail will come in many sizes and impact your roof at different speeds. Depending on the type of roofing materials that you have you will see a range of damages made to your roof. From cracks, chipped materials, dents, and dings there will be a number of different ways your roof will have to be addressed to restore it to a good condition. Our knowledgeable roofers will have the solution that will best fit your home. Count on our team of roofers to provide you with the repairs your property needs.
Give us a call to schedule an appointment for residential roof repair in Plymouth, MN.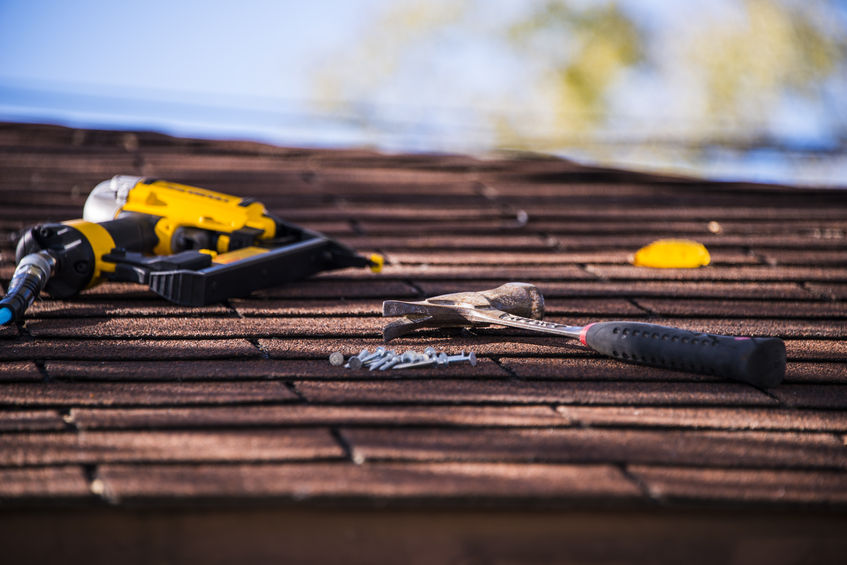 Give Us a Call For Professional Repair Services
T & J Construction is ready to help you out with your residential roof repair in Plymouth, MN. We've got the tools and equipment to ensure that all areas of your roof are addressed and properly fixed. Expect long-term results and professional work conducted with every job. Our team holds onto honesty and integrity with every service and will make sure every service is cost-efficient and meets your needs in a timely fashion. Give us a call at 612-249-8522 to learn more. We're here to answer any of your questions and address any of your roofing concerns. Expect to have your roof in better shape than it was in before with our assistance.