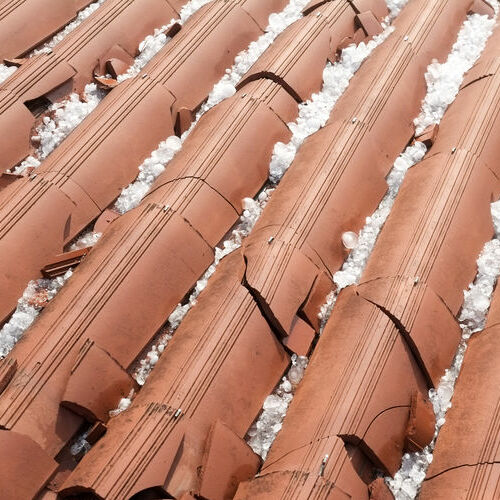 Get Expert Roofers on the Job After a Storm
T & J Construction is here to provide you with secure roof storm damage repair in Plymouth, MN. Whether from hail damages, harsh winds, or heavy rains our team is here to help. We'll be able to provide you with the repairs that you need to get your roof back into a stable and safe condition. Speak to a staff member at 612-249-8522 to get started. We also provide 24/7 emergency roof assistance for those cases where repairs can't wait. Call now.
Our Services
24/7 Emergency Roofing Assistance
Storm damages can be a hassle to handle and will require a professional roofer to conduct repairs and replacements when needed. You may see damages pile up with your roof from hail, harsh winds, heavy rain, and other circumstances. Depending on the age of your roof and the type of roofing materials that you have you'll see a different range of storm damages that can occur. For your benefit, we've made sure to provide 24/7 availability with your emergency roofing cases. When problems can't wait, our team has made itself available night and day so that a professional roofer can be scheduled to your property to conduct a roof inspection and get repairs started.
Roof Inspections
A roof inspection is essential in gauging the levels of damage present with your roofing materials. Expect to have problem areas addressed after our team has traced the location of damages. Since certain areas of your roof can be hidden from the naked eye, having a professional who is familiar with and trained to inspect a roof will be essential to implement. This report can then be used to support your roof damage insurance claim if you choose to file.
Roof Damage Insurance Claims
Making a roof damage insurance claim is highly recommended in cases where unexpected roof damage happens. You'll be able to have the cost of repairs covered by your insurance company with storm-related damages and other unpreventable circumstances. Our team will act as the mediator between you and your insurance provider in order to make progress smoother. We'll be sure to provide all of the necessary paperwork and supporting documents for a faster turnaround. Speak to us today about your questions and we'll be sure to guide you through the processes involved.
Roof Leaks
Roof leaks can be quite damaging to your property, not only with your roof, but with interior areas such as your ceiling, walls, and attic. The origin of leaks will need to be detected by a professional as water will travel away from the source of the leaks. Don't let water damages spread and rake up costs of restoration. Cut down leaks as soon as you're aware they're there. Our team has the tools and equipment to ensure all areas are repaired to prevent water infiltration from happening again.
Hail Damage
Hail can hit your roof at different speeds and depending on the size of hail and the materials of your roof you may see a range of damages. Certain roofing materials will be more vulnerable and can have cracks and holes form that can make way for leaks. Others can have materials knocked off or otherwise removed which can cause issues down the line. Even if you have dents and dimples, our team can help with your roof repair.
Contact us today for expert help with roof storm damage repair in Plymouth, MN. We're ready to get your roof back into stable condition at any time.
How do I know if my roof has storm damage?
You'll be able to visibly see signs of storm damages such as loose debris, granule loss, ice dams, water infiltration, water stains, missing roofing materials, damaged gutters or downspouts, and more. It's best to get an inspection to determine all problem areas like those you can't catch by an untrained eye in order to get complete repairs.
Why is my roof leaking when it rains?
With heavy rains, you may have flying debris or worn materials that have formed an opening for water to escape through such as cracks, punctures, or corrosion around fasteners. Ultimately a roof leak can damage roofing underlayment, flashing, and supportive wooden beams which can cause more serious issues over time.
How long after a storm can you claim hail damage?
It will depend on your insurance policy, yet the sooner you get repairs the better as problems can grow over time and costs can add up. As such, most companies allow up to a year to file a claim. Check with your insurance provider to see what steps need to be taken after storm damages have developed.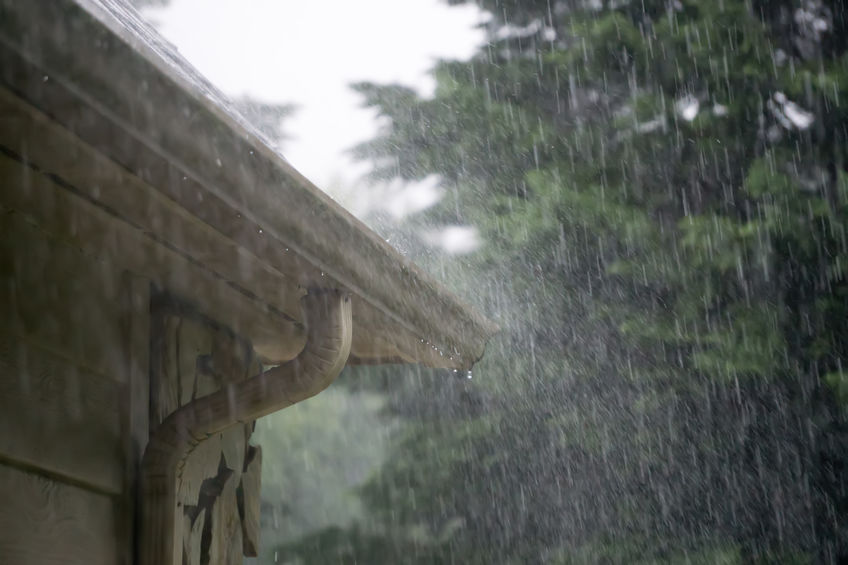 Contact Us Now For Assistance
T & J Construction is ready to provide you with the expert services you require with roof storm damage repair in Plymouth, MN. We have the tools and equipment as well as the trained and certified team to get your roof's condition back to normal. Speak with a knowledgeable expert today about the condition of your home and get started with services at 612-249-8522.