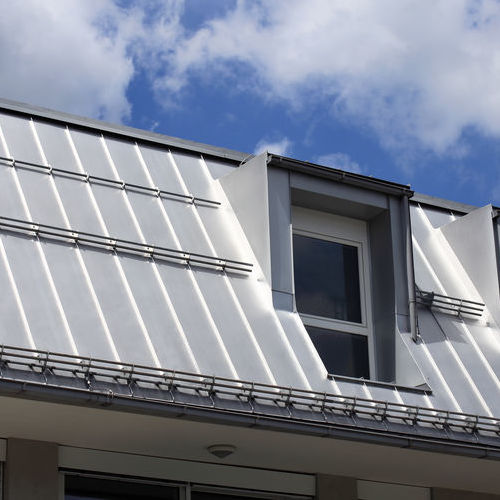 Enjoy This Premium Roofing Material
T & J Construction provides the premium roofing option of standing seam metal roof installation in Plymouth, MN. This roofing option provides a modern and sleek look to any property and can be customized by style, size, or color, and shaped to any preference. Enjoy a well-protected roof that will last for a lifetime and more. Contact us at 612-249-8522 to get set up with services.
About Standing Seam Metal
Standing seam metal roofing materials are panels of metal that are separated by raised ridges or legs which snap-lock together with male and female connections for a tight grip. These connections are air-tight and water-tight so you won't have to worry about storm damages making their way to your metal roof. Metal roofing in general is a very durable material that can handle high winds, rain, fire, and other events. They will expand and contract well with temperature changes and provide cool roofing abilities that will stabilize building temperatures. You'll be able to save on heating and cooling thanks to the natural abilities of metal roofing. As metal roofing is so protective and responds well with climate, expect your roof to last for 50-plus years with minimal maintenance.
If you'd like to learn more about standing seam metal roof installation in Plymouth, MN call us today.
Standing Seam Metal Roof Repair & Replacement
If the time has come where the age of your roof has passed its natural life span, our team is here to set you up with a standing seam metal roof replacement. We're also able to assist with repairs on damages that are smaller and more localized to a given area. No matter if the issue is big or small our trained and certified roofers will seamlessly integrate the necessary repairs to your roofing system.
Call Our Team Today
T & J Construction is here to help when you require a standing seam metal roof installation in Plymouth, MN. This roofing material is a great way to implement upgraded materials that will protect your roof in all conditions. Contact our lines at 612-249-8522 to get started.